Introduction to Montessori
The Montessori Method of education, developed by Dr. Maria Montessori, is a child-centered educational approach based on scientific observations of children from birth to adulthood. Dr. Montessori's Method has been time tested, with over 100 years of success in diverse cultures throughout the world.
It is a view of the child as one who is naturally eager for knowledge and capable of initiating learning in a supportive, thoughtfully prepared learning environment. It is an approach that values the human spirit and the development of the whole child—physical, social, emotional, cognitive.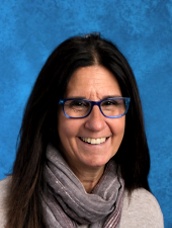 A message from our Director, Mary Lamos
I'm proud to say that we have been serving the Downriver community for over 25 years. People often ask me what sets us apart from other schools in our area. I will always reply that our highly trained and dedicated staff is what makes the difference. We pride ourselves in the partnerships that we build with the families in our community. We truly believe the words of Maria Montessori: "The education of even a small child, therefore, does not aim at preparing him for school, but for life." Call for an appointment to visit our school. I guarantee you will not be disappointed.