About Our School
The Montessori Center of Downriver is located in Southgate, Michigan, and has been serving families in the Downriver area for over 25 years. It is owned and operated by Mary Lamos, who opened the first location in the basement of the Calvary Reformed Church with 30 children in a single 3-6 classroom.

The school continued to grow in population until they were bursting at the seams. In a search for a new location, they came upon a vacant elementary school in Southgate. A lease was signed, many hours of painting and repair took place, and they moved into Chormann Elementary school, where they opened four 3-6 classrooms.

During their time in this location, they partnered with the Southgate Community Schools to transition the kindergarten graduates from the Montessori classroom to the public school multi-age program. They also were able to accept special needs children from the school district's Early Childhood Development program and transition them into the Montessori 3- to 6-year-old classes. This partnership continued on, and the Montessori Center of Downriver was thriving.

As the school district disbanded the multi-age programs and transitioned Chormann Elementary School to a traditional public school, it was time to search for a permanent home, and a decision was made to construct a new building. The financing was put in place with assistance through the SBA 504 loan program, and construction began in March of 2007. With many hours of hard work by the entire staff, the school was move-in ready by September 2007 and opened its doors in their new location at 15575 Northline. In the new building, they were able to open a toddler class and three 3-6 classrooms.

With a high staff retention rate and authentic Montessori programs, the Montessori Center of Downriver continues to be a vibrant and ever-evolving school.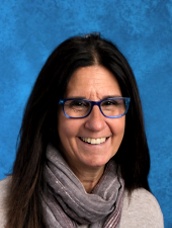 A message from our Director, Mary Lamos
Our staff is looking forward to an exciting and fun-filled year with your child. As a student in our school, your child will be introduced to classroom materials that will aid them in developing concentration, coordination, a sense of order, independence, and academic skills.
To achieve these developmental goals, we use the philosophy set forth by Dr. Maria Montessori.
students
---
Be part of our proudest achievements, and join those that have been our students.
years of experience
---
We're celebrating 26 years of teaching in Southgate.